The days are short and the weather has changed so its cold, wet and muddy. Obviously I've therefore been out on the CRM :).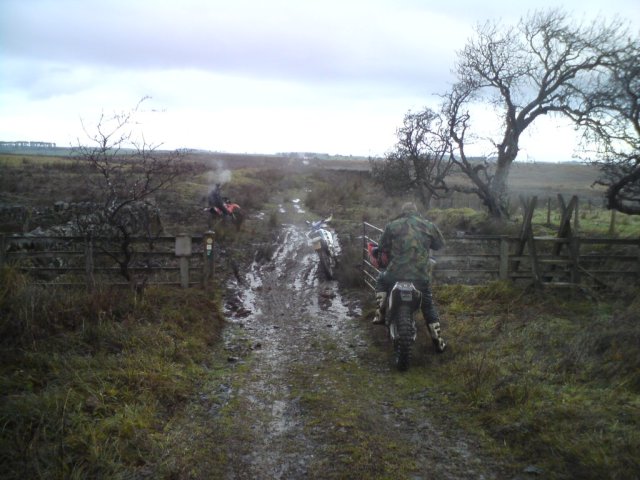 Typical Northmberland!
A week ago was the local TRF's bottle and turkey run which involved delivering some Christmas spirit to those landowners who have either been extremely helpful over the year, or have had issues with the rights of way over their land. It gives an opportunity to talk to them about the routes and the TRF's responsible use policies.
It was an early start ending up at the Travellers Rest near Slaley for a very enjoyable Christmas dinner. I'd not been out for a while and it was nice to see that some new recruits have joined the local group. The Travellers Rest has a ford close by so naturally we went through it both outbound and inbound again. Its not just me who got a baptism of fire that way then (on the same ford as it happens)! The new recruits managed really well.
On Saturday I was out again, heading deeper into Northumberland. I thoroughly enjoyed it and we covered some routes in the Simonburn area which I've seen before but only from the other directly (which is harder). I only came off once and than was a comedy stall of momentum on the top of an earth ridge where all my feet could find was thin air at the side of the bike :).
Most interesting moment of the day was one of the fords which was fast flowing deep water. I was at the back from gate duty so missed the first few people going through and having difficulties. Unknown to me several of them just pushed it through. Had I known Steve had done this (unheard of), I'd have probably done things differently. At its deepest, the water was covering the mudguards of the bikes and was at least up to the tops of my legs and also very cold. For the shorter group members this meant waist high.
I had a go at riding through and I think I got further than anyone else that way and was mostly across but in the deepest bit when I let the revs drop low and it stalled. I kept it upright and didn't get any water into the engine but had to pull the bike out and it was a pain to get it going again. Not as much of a pain as the 525 which also stalled mid river with the race plug in it though.
While others were helping get that going again, someone else wanted some washers to space his footpeg out to stop his kickstart hitting it. Nobody had any but I suggested making some fibre ones out of some reed with this result: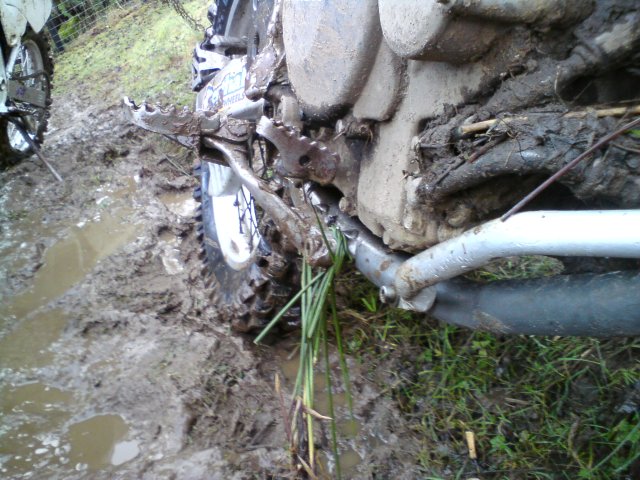 All in all, a couple of very enjoyable trips out!