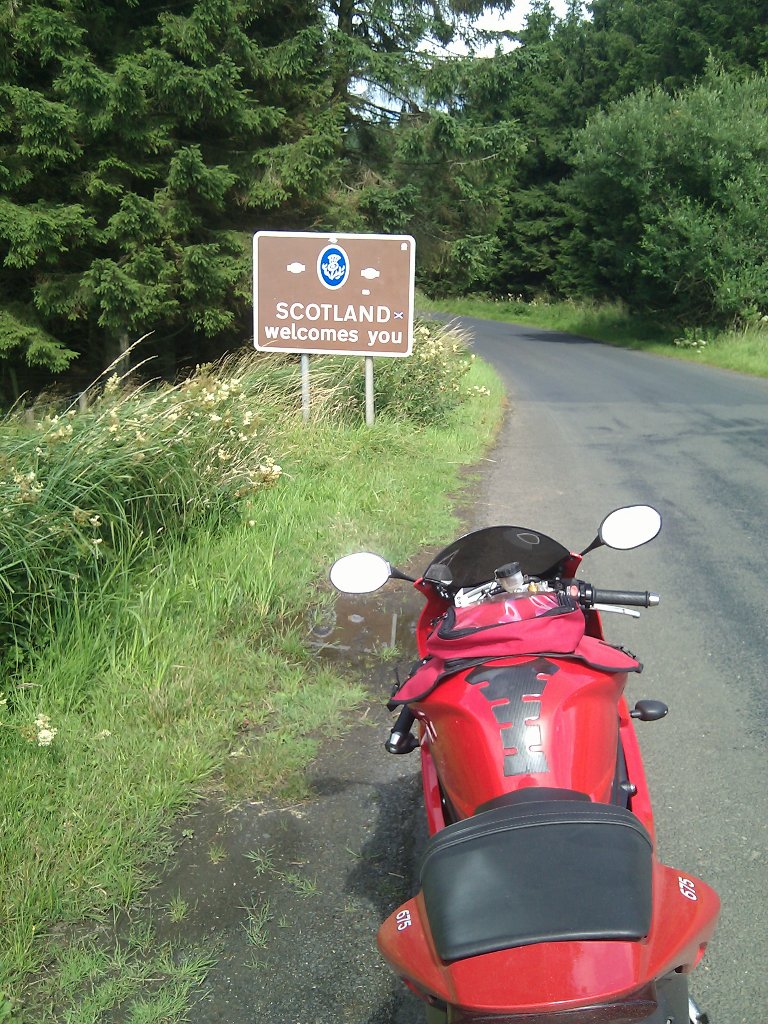 On Sunday with Cadwell coming up it made sense to check the 675 still works and scrub in its new tyres a little. Scotland seemed the logical direction choice. I'd started heading for Morpeth/Rothbury and then found myself in the middle of a cycle event which seemed to head to Bellingham. I'd not have liked to be cycling up some of those hills. The roads seemed otherwise quiet.
Going past Kielder, the fuel warning light came on, I'd evidently incorrectly 'remembered' filling the bike last time I used it :(. This is about the worst place to run out of fuel as there isn't any for many miles, particularly on a Sunday. I was closer to Scotland at this point so continued to head for the border, it being touch and go whether I'd reach anywhere selling fuel. I remembered someone telling me the old garage at Kielder had reopened so there was a small chance that would be open and I'd be passing it anyway.
Going past the garage at Kielder the garage looked deserted and shut, the signs said open. The fuel pump looked odd. I'm pleased I stopped and checked as its now an automated self service one and I could get fuel there which solved my worries about running out.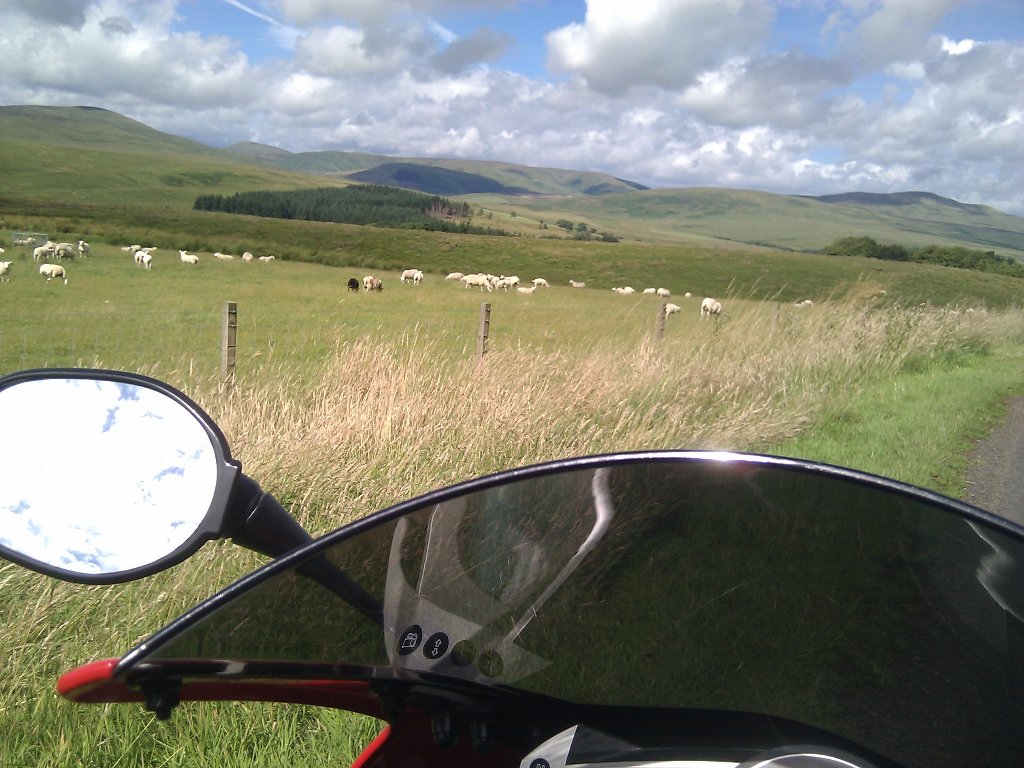 It was then into Scotland and onto roads which were mostly single track with passing places ending up in Hawick which was the planed refuelling stop. Since I wasn't in a hurry, I then looked around some roads over to Langholm and Newcastleton using some further minor single track roads going from the Scottish Borders into Dumfries and Galloway and back before heading back to Kielder in my native Northumberland and then home via Chollerford. The weather was mostly good with odd rain showers, the only one I really got wet in was near Langholm (hence the dark photo) other than that there were just wet roads as evidence of them.
It was nice to use the 675 again, I do love that bike although I'm not used to the riding position any more which was comparatively painful, particularly after the couple of hundred miles I covered on this trip. The 675 behaved well and the new tyres seem good although it has a few squeaks for example in the air intake mechanism and will benefit from a good service.